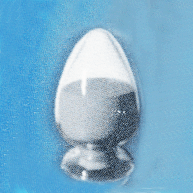 上海九佳粉体材料有限公司是上海九凌冶炼有限公司停产后新成立的专业生产经营金属氧化物和金属粉末的实体公司。本公司采用了原九凌的生产工艺和设备,集中了九凌的技术精华和生产技术骨干。

"品质保证,精诚服务"是公司的宗旨,"奉行科学管理,追求一流品质,营造和谐环境,争创品牌企业"是我们的经营理念。

本公司以诚待客,以质致胜。热忱欢迎各位朋友光临。
Shanghai Jiujia Pulverous Material Co.Ltd is specializing to produce and sell oxide metal and pulverous metal.It's former company is Shanghai Jiuling Smelting Co..Jiujia comes to Jingling's technical distillation and equipment ,and Jiuling's elires also gather together in Jiujia.

"High Quality ,Hearty Service" is tent in our company ,"Persist in Effectual Management ,Pursue perfectly quality,Creat harmonious circumstance" is our buisiness concept.

Our company enetertains guests by honest service and gains the victory by good quality. Welcome every friend to come to our company.